Benefit for the knees – proven for generations
Knee pads for occupational safety for over 90 years
Our traditional company was founded in 1932 in the Ruhr area and was one of the first companies in the world to develop and manufacture knee pads. As a reliable supplier for professional knee protection in mining, the mining DIN standard 23311 was developed in cooperation with the mining standards committee as early as 1953. This established optimal protection for users and at the same time a high quality standard for knee pads from our company. The requirements of the new European standard DIN EN 14404 from 2005 are of course met while maintaining the old quality standards.
Find out about the standards and our declarations of conformity
Registered quality
With the protected trademark Wohltat®, our products today still stand for high-quality and robust knee protectors for a spectrum of different users that has grown over the decades. They provide effective and durable protection of the knees during all types of kneeling work. What started then with the production of knee pads for work in mining, today represents a company that develops and produces knee pads in all areas of manual work for protection and safety.
Knee pads for floor layers, gardeners, carpenters or do-it-yourselfers are just a few examples. In our
range
you will find the right knee protection for every craft.
In the heart of mining
Our knee pads have been successfully in use for over 90 years. Our location, right in the heart of the mining industry in the Ruhr region, has been particularly helpful in developing and continuously improving our products in line with application requirements. Until today, the high quality standards to our knee pads from the mining industry have remained.
Sustainability in production
To achieve this we work with high quality materials. When selecting our suppliers, we prefer raw materials and materials from Europe, with an ecological footprint.
Customized knee pads
As a manufacturer, we have naturally evolved over the years and produce our products with state-of-the-art injection molding machines. Finishing by hand in Germany allows us to carefully control quality, which our customers have known from us as a manufacturer for decades.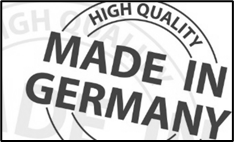 We continue to maintain our current production site in Bad Salzuflen. This offers us short distances, the possibility to monitor production and to react quickly to customer requests or even to produce special knee pads on demand.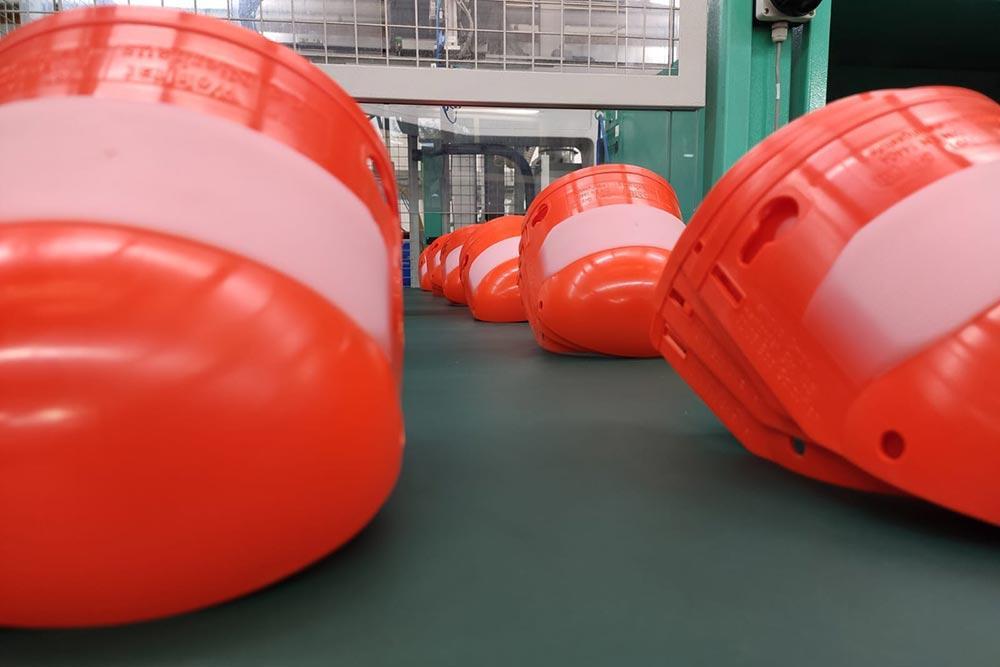 Many years of experience implemented with the latest technology
Tradition meets precision. We as Team Nierhaus are known as a manufacturer in the field of occupational safety for 90 years for our reliable and durable knee pads.
Our production in Germany allows us the best manufacturing process and proper processing of high quality materials.
In order to meet the high quality requirements of our customers and to be able to offer the goods at a reasonable price, we use the latest technical machines for our production of joint protectors, for example. A 2K system creates the perfect combination of strong impact-resistant polypropylene with soft anti-slip and wear protection from thermoplastic elastomer.
Why rubber knee pads?
Rubber is highly elastic, chemical-resistant, permanently heat-resistant up to at least 80° and abrasion-resistant. Aging process or material fatigue occurs only after years.
Why knee pads made of TPE?
Knee pads made from thermoplastic elastomers (a rubber-like plastic) can be manufactured more quickly and inexpensively and are a low-cost alternative to rubber knee pads. However, TPE is not resistant to chemicals and is less elastic. The knee pads are cheaper, but not quite as durable and unsuitable for some uses involving adhesives, mortars, etc.
Cellular rubber cushion
We process almost exclusively cellular rubber for the inner padding of the knee pads. This material has proven itself as it has a very shock-absorbing effect, remains permanently elastic and does not flatten quickly.
Polyurethane knee pads
Polyurethane knee pads are foamed in one piece and are mainly used in the DIY sector. They are a good compromise compared to knee pads with two or more layers.