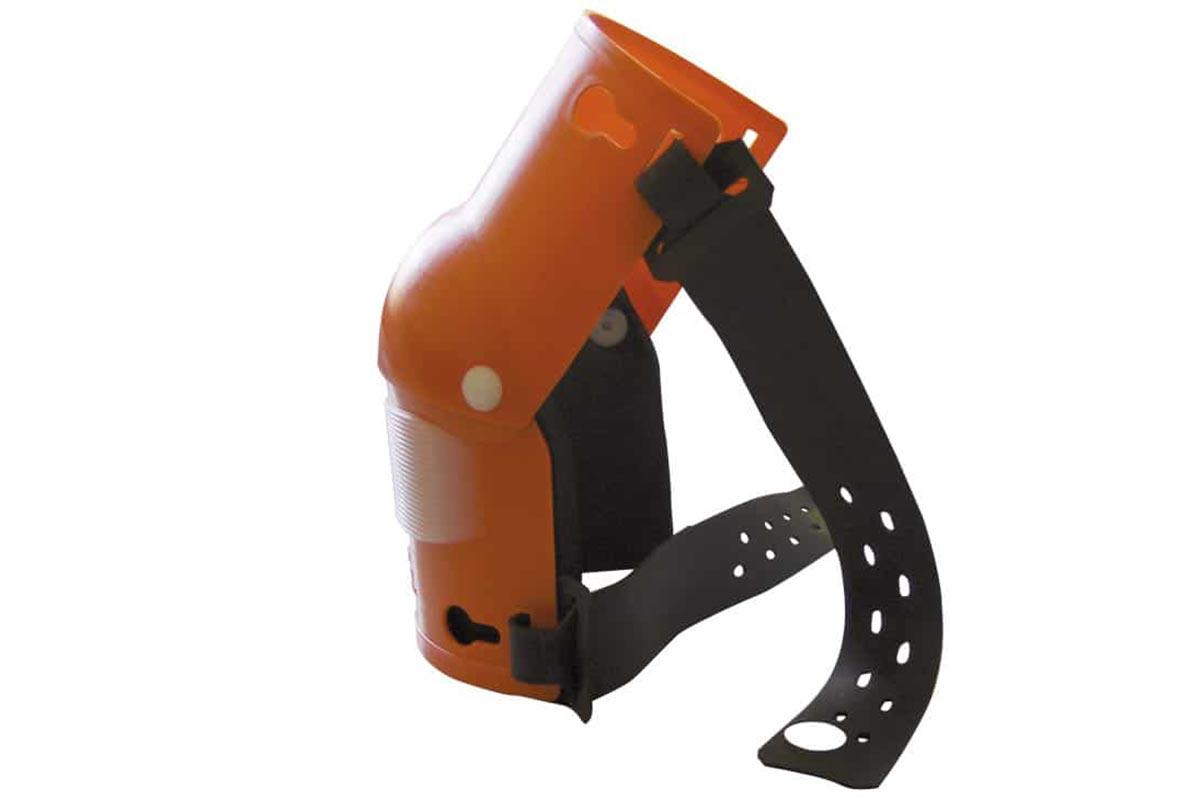 JOINT
Knee pads
Art. No. 20c white

Pressure vert.: 8.7 – 25.8 N
DIN EN 14404
Due to its movable joint, the knee pad "Joint 20c white" offers optimal all-round protection with great freedom of movement. The hard polyethylene outer shell with anti-slip profile allows kneeling even on hard, uneven surfaces. Manufactured according to mining standard DIN 23311 with cellular rubber padding.
Certified according to DIN EN 14404, puncture resistant according to performance level 2.
Version with white overmold.
Does not leave abrasion on sensitive surfaces.
Also suitable for parquet laying.