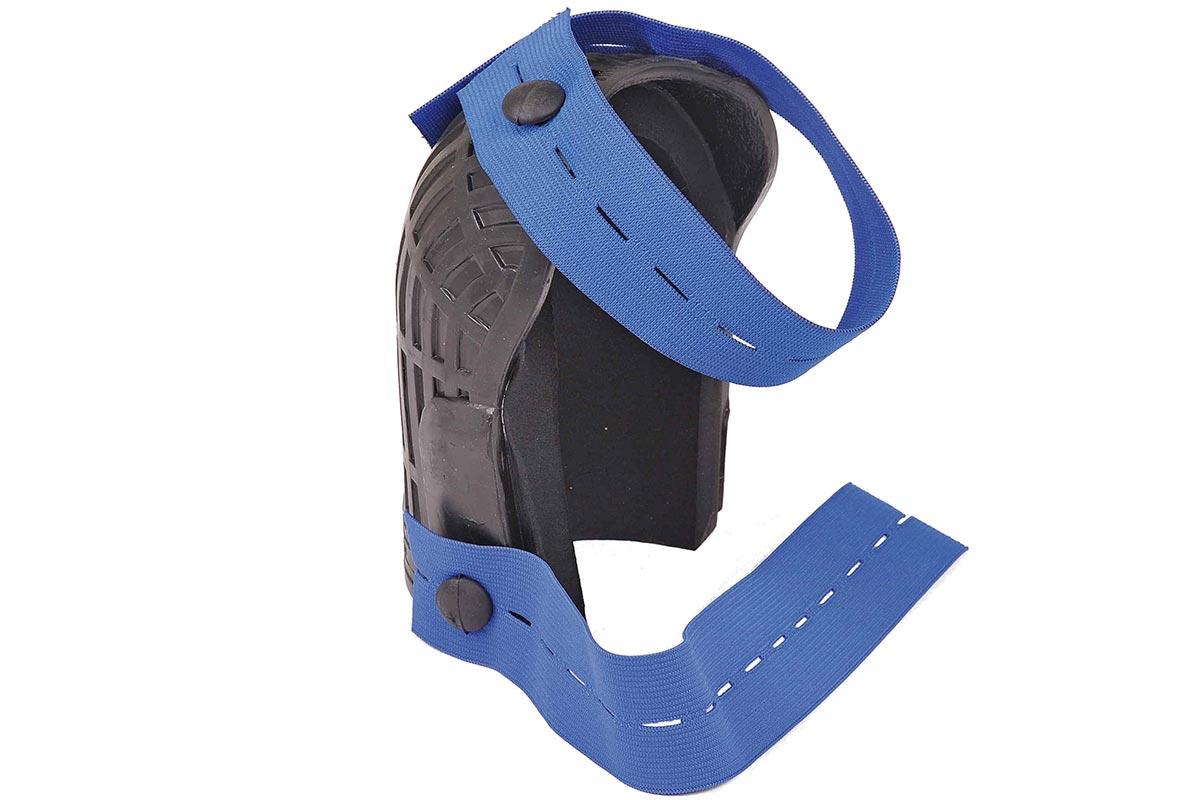 Sickle
Knee pads
Art. No. 10
Pressure vert.: 13.2 – 25.6 N
DIN EN 14404
Manufactured according to mining standard 23311 and DIN EN 14404 with the firm rubber cover especially suitable for mining and road construction. The crescent-shaped design also encloses the knee in the upper area and prevents the penetration of sand and stones, etc..
Continuous heat resistant up to 80°!
Almost indestructible!